What should you know when buying a slow juicer?
What you should know when buying a slow juicer
Our slowjuice.co.uk team has used and tested  all of our the slow juicers.Customers often ask us which slow juicer we use ourselves. This question is not easy to answer. Not everyone uses the same ingredients and the frequency of use varies. The first question we usually ask is: "What will you be pressing most, vegetables of fruit?" The answer is usually "both". Therefore we listed the following tips from our experience to make it easier for you to buy a slow juicer.
Jamming
The vertical slow juicers produced a few years ago often have the tendency to get stuck. Especially while juicing celery, this is common. If you will mainly be juicing many of these fibrous products we recommend a horizontal juicer. These juicers are much better in juicing fibrous ingredients. If you are really into green juice, please take a look at the slow juicers with twin gear. These slow juicers are more expensive but the juice they produce is of superior quality and they make processing fibrous products very easy.
Safety
Many slow juicers, the Hurom HF slow juicer as shown below, have a security mechanism to prevent the machine from operating unless the device is assembled correctly. This enables children to work with the slow juicer. When the parts are correctly assembled it will not be possible for children to put their hands in the machine.
There are also slow juicers on the market with a large feeding chute. These slow juicers make it easier to place large ingredients in the opening, but therefore it is easy for children to put their hands in it. These slow juicers are still being thoroughly tested for safety and children should not come near these machines.
Type of juice
The taste of the juice is of course a result of the ingredients you use. If you make a comparison you need to look at the structure of the juice. The result when you use herbs is always very intense no matter which slow juicer you use. Ginger, basil and parsley are seasonings which bring the juices to a whole different level. There is a big difference in the juice results when you compare slow juicers.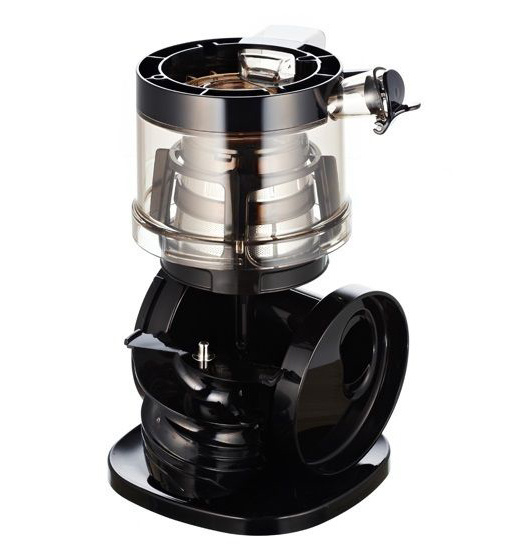 Accessories
After cleaning the parts of the slow juicer we usually put them on a kitchen towel to dry. This takes up a lot of space on the counter. Some slow juicers come with a solution for it like a drying rack.
Meaning of warranty
A common mistake is to link the quality of a machine to the number of years warranty. A longer warranty doesn't necessarily mean a better quality. The machine can often be broken and needs to be sent back for repairs. The type of warranty may vary by brand. Some brands give warranty on rotating parts and for others these parts are not under warranty. If you compare slow juicers do not only compare number of the years of warranty but also which parts are under that warranty.
Quality seals
All vertical slow juicers can be cleaned in the same amount of time. Extra cleaning time can be added when you also need to clean the counter (and partly beneath the slow juicer) or the engine base. In cheaper slow juicers the rubbers are often of inferior quality which can result in leaking after 6 months. Cleaning will be much more work because of it. When you buy a slow juicer we advise you to also check the quality of the seals.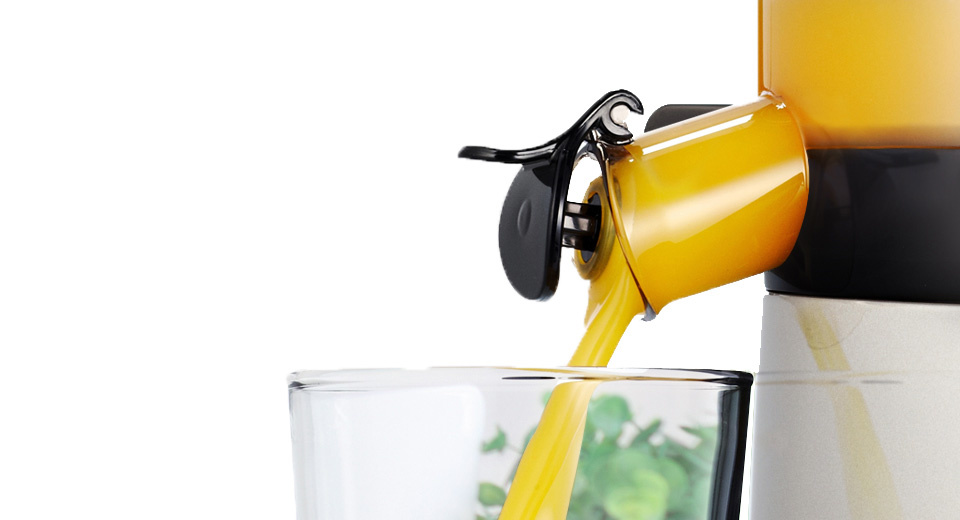 Type of juice cap
Make sure the juice cap is a kind of tap which you can easily open and close. Juicers like the Philips HR1882/31 do not have a juice cap but some kind of rubber 'cork'. You cannot easily close it without getting juice on your hands. Also many slow juicers have juice cap that was attached later. These attachments are very difficult to clean, especially the "tap-like" juice caps.