About Masticating Juicers
According to the Oxford English Dictionary to masticate is to grind or chew with one's teeth. It is this chewing process that our Juicers copy in order to release as many nutrients as possible. They break down the cell structure in this chewing process. What you are left with is a high quality end product with more juice removed from the pulp than a conventional juicer. You end up with a clear and less cloudy juice which offers better nutrition as it retains greater amounts of fibre, enzymes, trace minerals and vitamins. You will experience a better quality juice and a longer shelf life for your juice.
 

 



 



Vertical gear
Horizontal
Single gear (auger)
Horizontal
Twin gear (auger)
Vertical slow juicers
We divide our masticating juicers into 3 categories to make it easy for you to choose.  Firstly are our vertical slow juicers which provide you with a slow speed of 42 revolutions per minute and are suitable for squeezing firm and soft vegetables and fruits. Although these are the easiest to use and therefore very popular among our customers they are not the best juicer for leafy and fibrous products. We also stock a full range of Hurom Juicers which also use the same process and have proved to be one of the most popular vertical slow juicers on the market.
Horizontal Single gear slow juicers
Our Slow juicers include both vertical and horizontal. With a horizontal juicer using a single auger you will get a higher juice yield than with the vertical juicer. We offer a range of products in the all rounder range. We have chosen the Matstone so that we can offer you a competively priced product that offers the benefits of horizontal juicing. It can juice at a slow speed of 78 revolutions per minute and can juice both hard and soft fruits. The Matstone includes a pasta making set so you can see how versatile this single gear juicer range can be.
 

 



 



Vertical Slow juicer
Horizontal Slow juicer
Single gear (auger)
Horizontal Slow juicer
Twin gear (auger)
Horizontal Twin gear slow juicers
For those who want to get the most juice from their juicing we recommend you consider the twin gear juicers. This is the top of the range masticating juicer. The twin gears will crush the juice or vegetables and in this process everything gets broken down. We offer a range of these twin gear juicers. The Greenstar is a recognised standard that provides you with a quality finished product. With the Greenstar you have the option of using it as a food processor as well so there is added benefit. Slow pressing at 110 revolutions per minute offers juice that can be preserved for 48 hours in the refrigerator. For those who want to go to the highest level of juicing we stock what is considered the Rolls Royce of Juicers. This is the Angel Juicer range which offers you the possibility of juicing hard and soft fruits and vegetables and is good for wheatgrass and has been used to produce almond milk. Our top range Angel 8500 is made from stainless steel as are all of our Angel juicers and can provide you with up to 80% more juice than a conventional juicer. The Angel juicer has been worked on and improved for over 25 years by the manufacturer and the attention to detail in achieving a great final product has made the Angel juicer one of the most sought after juicers in the world.
So from the good all round value of the Matstone range to the high quality of the Angel juicers you have something to choose from for every taste.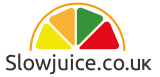 Don't forget we are here at Slowjuice to answer your questions about any of these products so please get in touch if you want to discuss your options further. We know how important it is to get the decision right and we will help you all of the way.